Client Testimonials:

"Aplaz.com delivers great Human Resources Service all the time and they allow my company to increase revenue by thousands of dollars monthly by decreasing my annual payroll, workers Compensation and Health Insurance (employment costs)!", CPA Firm, with 15 Employees, San Francisco, CA.

"We have been with Aplaz.com since we hired our first employee.  Aplaz's staff is expert and manage our payroll, employee benefits, workers compensation insurance, and government compliance. Also, they help to write offer letters, job descriptions, employee hand-books and much more as it relates to our employees. Additionally, they help us with employee reviews. We highly recommend Aplaz! We now have 52 employees and they helped us hire our entire staff while also reducing our business costs."  Software Development Company, Los Angeles, CA.

"Aplaz.com helped us get the best Workers Compensation insurance and implement ongoing employee safety training! They deliver great service, timely responses, accurate payroll processing and safety training programs", We are a 12 Employee wood manufacture company, in Oakland, CA.

"We are a National Insurance Corporation, with over eight thousand Independent Insurance Agents throughout the USA. APLAZ provides our Agents with complete Human Resources needs 24hr/7days/52weeks taking care of all their employment needs, including payroll, workers compensation, employee benefits and job-site safety. They continually, provided State Specific service to our Agents", National Insurance Company

"APLAZ is our choice since 1999 to manage and administer employment issues at our business! They always deliver top shelf service and are always available to our business when necessary", 21 Employee Plumbing Company, San Jose, CA.

Employee Testimonials:

"Aplaz, is a visionary organization that looks forward to the future while keeping an eye on its biggest asset… The Client!"

("Excellence is not just a state of mind. It's a state of being")
Victoria M, VP Payroll & HR ~ Aplaz
Welcome to APLAZ , we "Make Employment Simple – Because we do the work!"
The result is that our clients increase their TIME and MONEY!
Our online SaaS solution for small, mid-sized and start-up businesses simplifies employee management and administration. "Because we do the work," we complete the work and deliver it online.  However with our extensive reach we can come to the client site when needed!
Who are you?  You are a thriving business that has employees (whether it's 1 employee or 49.)  We make Employment Simple – Because we do the work for you!  What is employment?
Does this sound familiar:

Accounting

;

Employee Payroll & Tax reporting + Tax deposits;

Employee Benefits: Medical, Dental, Vision, 401K, Life, etc;

Workers Compensation;


Government Compliance;

Recruiting and Staffing;

Human Resources Processes;

Pre-Screening + Applications + Offer Letter + Job descriptions + Employee Hand Book + Etc…
O.K. all that employment pain goes away, with Aplaz, because we do the work!
Statistics have proven, that Businesses which engage our service, have increased Annual Revenue by up to 47%.
Yes, 47%, that is because they recapture a lot of their most valuable resources (TIME and MONEY!) That is then re-focused back into their core-money-making business activities!
Our SaaS solutions are complete, easy, and technologically-advanced.  Our service is cost effective, and always ahead of the competition and backed by unequaled customer service!   "Our technology is ahead of the competition, and simple to use" states our COO Mr. V Tang.
GET A FREE QUOTE TODAY!  

Also, receive your employment updates and be informed on useful employment news by subscribing to our twitter page above.
With established offices in Alameda, San Jose, Fremont, Los Angeles CA and Vancouver, WA we have expansion plans that include offices in Sacramento and other major US cities.
STARTUP PARTNERS: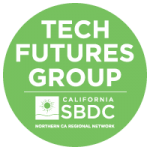 Aplaz Home | Simple Online Payroll | Low Cost Workers Compensation | Lower Cost Employee Benefits | Human Resources Hire-to-Fire | Our Corporate Story |