Bridget Milet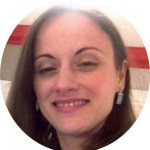 Founder & CEO
Bridget Milet has over 10 years of business, operations and sales management background. Specializing in the small business market within the insurance and technologically industries where she led two companies into successful M&A. Now she is positioning Aplaz Group, Inc., towards the micro-business market that is oriented with a high growth potential, with over 27 million potential clients in the US. Prior to founding Aplaz Group, Inc., Ms. Milet worked as a product analyst and VP Sales at Strategic Business Solutions, a small business consulting company focused on helping small business owners reduce the burden of employment!
Anbuselvan Periannan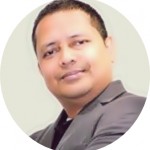 Mentor & Fullstack Developer
20+ Years, building, managing and working with passion driven technology teams. Leading the design and developing scalable/customizable internet based software solutions, windows desktop clients and mobile applications; very passionate about UI design, reusable components development and integration; building middle-tier, web services and backend systems, APIs and payment gateways integration; create pixel perfect rich looking UI/UX for web, desktop and mobile applications.
Jose De Dios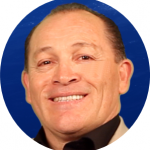 Angel Investor, Advisor & Mentor
Jose De Dios is a 20+ year serial entrepreneur that enjoys the challenge of creating change where it's said "there is no room for change!" De Dios is a wonderful human with a profound passion towards helping his fellow human attain their life's success, sometimes at his own expense. He is FAMILY centric and thrives for that purpose!
De Dios, is an expert sales and business professional that led the launch of Aplaz Group, Inc., to the benefit of the California SMB market.  Since launching, Aplaz has closed deals Allstate Insurance Agents, Emerging technology division of major I.T. companies like Microsoft-biz-spark, Google Ventures, SBDC, and several dozen Angel and VC firms.  This activity is the foundation for growing a Billion Dollar HR Services company!
Prior to Aplaz Group, Inc., De Dios, launched Strategic Business Solutions (SBS) to partner with small business community leaders in delivering substantial business aggregation knowledge that reduced the burdensome expense of employment.  SBS was acquired by a privately held Business Processing Outsourcing company from India.
During the Dot-com boom, in 1997 – De Dios wrote the business plan for The Outsource Group, LLC (TOG) and executed the first client agreement on 1/01/1998 launching TOG into the San Francisco Bay Area region.  TOG became a force to reckon with as a Human Resources Organization (HRO).  Through his leadership, and passion for helping the SMB market, TOG grew to become the fastest growing privately held company in the US- ranked by Inc. 500 by the year end of 2002, eclipsing $289,000,000.00 annual revenue.  Founder finalized and sold his 38% share of TOG in 2004. (Trinet purchased TOG in 2006)